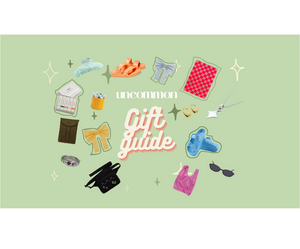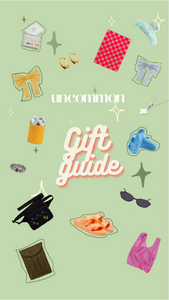 Uncommon Shop in Christchurch NZ offers a wide range of womens designer clothing, accessories, gifts and homeware. Shop online or see us in-store!
Clothing Store Christchurch
Uncommon Shop is a premium contemporary womenswear store that embraces slow fashion, unique designs, and exquisite craftsmanship. As a locally owned and operated independent boutique located in Christchurch East, we offer a vibrant selection of clothing for women who appreciate classic details and taking fashion risks. Our commitment to ethical and sustainable practices sets us apart, and we believe in providing clothing that stands the test of time. Working with NZ designers and international brands, we offer a gorgeous range of clothing, bags, dresses, and more. Whether you visit our boutique or shop online, Uncommon Shop delivers an exceptional fashion experience.
A Timeless Collection for Vibrant Women
At Uncommon Shop, we curate a collection of unique pieces that blend timeless fashion with a touch of individuality. Rather than follow fleeting trends, we focus on providing women's clothing with an innate style that will transcend season's and be cherished in our customers' wardrobes for years.
Our selection appeals to vibrant women who appreciate classic elegance and are unafraid to make a statement. From carefully handpicked items to meticulously crafted designs, Uncommon Shop ensures that every piece is a testament to our commitment to quality and style.
Ethical and Sustainable Fashion
We recognise our social responsibility to minimise the environmental impact of the fashion industry. Uncommon Shop goes beyond offering premium women's designer clothing; we carefully select brands and designers that share our philosophies of ethical and sustainable practices.
By partnering with like-minded designers, we ensure that our customers can shop with confidence, knowing that their fashion choices align with their values. In addition, our packaging is minimal and designed to reduce waste, exemplified by our use of 100% home and commercially compostable mailbags made from bioplastic.
With Uncommon Shop, you can embrace fashion without compromising the planet.
Quality that Lasts
Uncommon Shop believes that "less is more". We prioritise durability, craftsmanship, and enduring style. By investing in quality fashion, our customers contribute to a sustainable future and enjoy designer clothing that will continue to look fabulous wear after wear and wash after wash.
Our commitment to quality extends to every aspect of our store, from the handpicked selection to the exceptional customer service provided by our knowledgeable and passionate team.
Find Your Favorite Designer
Uncommon Shop is more than just a clothing store; it's a haven for vibrant women seeking fashion that will surpass trends. With a commitment to slow fashion, unique designs, and clever craftsmanship, we offer a collection that embodies timeless elegance.
Experience the Uncommon difference by visiting our boutique in Christchurch East or explore our online store, where you'll discover an extraordinary selection of clothing designed to be cherished for years to come, no matter the season. Take a look at our Uncommon designers today.
Abel
One of our favourite brands, Abel perfume takes immense pride in creating 100% natural perfumes, while maintaining high ethical standards and an unwavering commitment to aesthetic excellence.
Alice Duncan-Gardiner
Alice Duncan-Gardiner, one of Tāmaki Makaurau's best illustrators and designers, showcases her skills by crafting unique knits and rugs, all meticulously designed and made in New Zealand. Alice's creations are a must-have, characterised by vibrant colour combinations and captivating prints that catch the eye.
American Dreams Knitwear
American Dreams, Danish designers renowned for their vibrant collection, specialise in creating exquisite knitwear. Their primary objective is to offer high-quality wool knits at an affordable price point. Designed with utmost care and affection in Copenhagen, Denmark, each American Dreams sweater provides a gentle, comforting touch against the skin.
Arthur Apparel
For sale at Uncommon Shop, Arthur Apparel stands out with its distinctive prints that blend streetwear aesthetics with a touch of 60s inspiration. As slow fashion designers, they curate their collections in limited quantities, prioritising the use of natural and organic fabrics whenever feasible. Handmade with care, all Arthur Apparel dresses, pants, tops, and more exemplify the brand's dedication to quality and responsible practices.
Baggu
Headquartered in San Francisco, BAGGU specialises in crafting uncomplicated and delightful bags for everyday life. With a strong focus on style and sustainability, this brand has been designing chic and eco-friendly bags since 2009. Over the years, BAGGU has expanded its offerings to include a diverse range of items, including bags, laptop cases, towels, hats, wallets, and beyond - for sale today at Uncommon.
Baobei
Baobei, founded by designer Grace Ko, emerged from a profound affection and admiration for her cultural heritage and upbringing. Every Baobei piece is meticulously crafted on a made-to-order basis, utilising deadstock materials and beads sourced from New Zealand. Each creation is thoughtfully designed to become a cherished item to be treasured indefinitely or passed down to your loved ones, your "baobei."
Bare by Charlie Holiday
BARE, a premium slow-fashion label under Australian designers Charlie Holiday, presents thoughtfully crafted sets for everyday wear for sale at Uncommon. Committed to conscious design, BARE by Charlie Holiday emphasises the use of natural fibres and sustainable methodologies.
Bebe Mae Jewellery
Bebe Mae, a gender-neutral jewellery brand established by designer Bebe James in 2021, embraces the captivating allure of wax and metals in jewellery making. Through the lost wax technique, each piece is meticulously crafted, resulting in unique textured designs with a lustrous, polished finish that conjures a mesmerising biotic and psychedelic realm.
Birkenstock
Birkenstock effortlessly blends style, comfort, and durability, setting itself apart from other footwear brands. With a remarkable history spanning over 240 years, Birkenstock has become an enduring symbol of timeless fashion designers. Renowned for their signature cork footbeds that contour to the unique shape of your feet, Birkenstock Christchurch shoe sets for sale at Uncommon are synonymous with unmatched comfort.
Brie Leon
Brie Leon crafts accessories that are meant to be cherished as lifelong companions and sentimental reminders. All their bags are 100% vegan, and many designs incorporate recycled or sustainable materials as alternatives. Brie Leon's ultimate goal is to completely eradicate the use of virgin materials in their bags and solely collaborate with ethical suppliers or utilise post-consumer recycled fabrics.
Buttermilk Accessories
Buttermilk Accessories offers a captivating selection of exquisite hair claws that effortlessly elevate your style with a perfect blend of functionality and fashion. View the Buttermilk collection for sale at Uncommon.
C & V Jewellery
C&V Jewellery is a dedicated brand that creates wearable beauty infused with a touch of playfulness for everyday enjoyment. With a commitment to quality, every piece is carefully constructed to ensure longevity and durability.
Caitlin Crisp
Caitlin Crisp, a designer known for bespoke pieces, has evolved into a timeless collection of tops, dresses, and more that transcend seasons and blend elegance and playfulness. Supporting the New Zealand fashion industry is vital to the brand, collaborating with local suppliers and skilled artisans.
Caitlin Snell
Handcrafted in New Zealand, Caitlin Snell's bows, bags, gifts, and hair accessories exude beauty without compromising ethical production and sustainability. With a personal touch, Caitlin creates these pieces from her home, ensuring attention to detail in every creation.
Camille Paloma Walton
Based on the Kapiti Coast, jeweller Camille Paloma Walton crafts captivating and exuberant contemporary jewellery. Drawing inspiration from traditional forms, Camille pushes the boundaries by incorporating various materials, infusing playful colours, and exploring different scales.
Caverley
CAVERLEY, the latest collection by Australian shoe designer Sara Caverley, showcases her eponymous label. The CAVERLEY collection exudes a distinctive fem-masculine aesthetic, blending feminine and masculine elements to create unique, sophisticated shoe designs.
Charlie Holiday
Established in 2018, Charlie Holiday designers take pride in designing their dresses, blazers, tops, and more in-house and manufacturing them in two small family-run factories in China. The result is a collection of lively and vibrant pieces that exude confidence and beauty, inspiring a sense of empowerment with each wear.
Dangerous Goods
Dangerous Goods Jewellery is dedicated to creating timeless pieces and gifts crafted from sustainable and enduring materials, intended to be cherished and worn for a lifetime. Designer Hannah strives to make one of a kind jewellery that can be passed down through generations, embodying the spirit of heirlooms. Each piece has been made using recycled silver and second hand or lab grown stones.
Finger Candy
Handcrafted in Melbourne, Finger Candy designers create unique jewellery, employing sustainable practices that prioritise the environment. Their pre-made chains, sleeper earring sets, and more are made using 100% recycled precious metals, 100% lab-grown gemstones and cultured freshwater pearls, ensuring ethical and environmentally conscious sourcing.
Hansen & Gretel
The designers of Hansen and Gretel embrace an ethos that embodies a distinct "femininity with bite." Their creations are sharp, uncomplicated, and skillfully tailored to enhance the female form while occasionally incorporating a touch of masculinity. By striking a harmonious balance between the two, the brand's tops, pants, blazers, and dresses exude a unique allure that captures both strength and grace, celebrating the duality within modern femininity.
House of Sunny
House of Sunny, based in Hackney, London, crafts enduring staples that capture the essence of the moment. Their distinct aesthetic produces timeless dresses, hats, tops, bags, and more perfect for everyday wear, seamlessly elevating any wardrobe through any season.
Le Specs
Established in 1979, Le Specs has gained global recognition as iconic and cutting-edge designers of sunglasses sets with offerings at an affordable price. For sale at Uncommon, Le Specs has garnered a devoted international fan base and established itself as a trendsetter in the fashion industry worldwide.
Lottie Hall
Lottie Hall's essence lies in its creative and unique yet effortlessly wearable designs. Each style is a wearable piece of art, featuring Lottie's artwork through print or embroidery. With a departure from mass collections, the brand offers limited runs of thoughtfully and meticulously designed pieces.
Made by Charlie
Australian jewellery designers, Made by Charlie specialise in handcrafted luxury pieces. With a passion for sculpture and intricate detailing, Jewellery Designer Charlie Poustie creates conceptual and timeless designs that exude elegance.
Mars NZ
Mars captivates those who appreciate everyday statements - explore the selection for sale at Uncommon.
Monday Journal
Monday Journal embraces the art of slow living. With a deep appreciation for mindful consumption, Monday Journal promotes the idea that it's both cool and meaningful to shop with care.
Neuw
Neuw designers draw inspiration from a century-old denim archive to curate exceptional fits, fabrics, and finishes. Their traditional pattern-making and tailoring approach results in expertly crafted, durable denim that moulds to your body and improves over time.
Ownley
Featuring inspired patterns and colourful prints, Ownley dresses, skirts, pants, and more for sale at Uncommon are thoughtfully designed to fit you and you only.
Raie
With unwavering quality, Raie eyewear sets have become an enduring companion on your journey, enhancing every step along your distinctive path with confidence and style.
Rolla's
Rolla's is all about embracing simplicity with clean lines and timeless elements, such as their iconic back pockets. With a team of experienced fit experts, Rolla's strives to provide the most flattering fits, authentic washes, and your new go-to jeans, shorts, and dresses.
Sister Studios
SISTER emerged from the joy of Emma and Alice's creative companionship. United by shared experiences, festive moments, and artistic backgrounds, SISTER takes a versatile approach to the creation of their dresses, pants, tops, and coats - for sale online at Uncommon. All Sister pieces have been hand-crafted in small runs, in Melbourne, Australia.
Stolen Girlfriends Club
Rogue masters of fiercely individual street fashion - forever unpredictable yet consistently, unmistakably Stolen Girlfriends Club.
Tach NZ
Tach clothing, originating from Uruguay, is meticulously handcrafted and ethically produced, ensuring all their dresses, tops, and more are made with care and integrity.
Tas
Colourful, quirky, and scrunchy, Tas bags for sale at Uncommon make your daily life fun.
Wolf Circus
Established in 2010 by Fiona Morrison, Wolf Circus is a demi-fine jewellery brand hailing from Vancouver. With a focus on contemporary aesthetics, the brand offers bold and accessible designs. All pieces are made in-house in their work shop in Canada
Shop Contemporary Clothing at an Affordable Price
At Uncommon Shop, we work with designers and brands whose work reflects our values in innovative design, well-made pieces, and slow fashion. Whether you are looking for gorgeous dresses, bags, gifts, jeans or jewellery, we're sure you'll find a product or three in our collection that reflects your individuality.
You can view our full selection online or come and visit our store in Christchurch. Shop gorgeous women's designer clothes today at Uncommon Shop.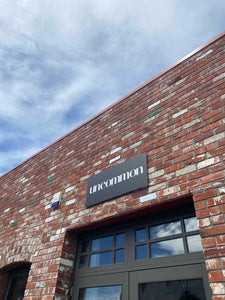 Uncommon
The Tannery, Shop 11, 3 Garlands Road, Woolston, Christchurch 8023

Monday to Sunday 10am to 5pm
Public Holidays may vary.